How to make a venue work for you
Lets talk venues. More specifically, let's focus on how overwhelming it can be upon a first visit.
Recently, I was asked by award-winning photographer, Toni Darcey, to collaborate on a styled shoot at Holmes Mill. For those who aren't aware of it, it's a former textile mill featuring a lot of period character, textured walls and exposed beams in the heart of the beautiful Ribble Valley.
Whilst I very much appreciate this building, my natural go-to is not one of industrial chic.
I don't consider myself cool or trendy enough and perhaps that's why I gravitate towards other venues. However, I do understand how to honour a building's natural characteristics and work with how it looks and feels. The mix of textures, industrial earthy colours and light which streams through create such fantastic moods.
I quickly realised that the venue, although extremely representative of its original character, was diverse enough to accommodate various aspects. My instinct was to step away from the urban cool and consider the materials in which would have grown around the mill during the industrial revolution and what would have been growing freely in it's surrounding areas.
For the styling task, I stuck with very natural free-flowing floral elements and contrasted that with luxe table ware in earthy and green colours deprecative of that era.
If you have found yourself drawn to a venue and you're wondering how to work with it's space it's advisable to drill down on the following:
Keep within your setting. It has spoken to you for a reason, don't over complicate it by throwing some random themes around as it will result in confusion. Stick to what would complement both the venue and yourself.
Seek inspiration: Look at your outside surroundings, the buildings details and original details, what does it say to you? Pick a couple of strong elements that you are naturally drawn towards.
Have focus: While I have worked on events with surprise elements, mis mash is not for the faint hearted, my advice is don't do it, be certain in where you're going with it or it can become costly.
Don't get cornered: It's important to listen to the experts at your venue, they know usually what can work and what won't but don't be afraid to play around with table settings and layout. You shouldn't have to adhere to the way 'it's normally done'. Room flow can visually make so much difference to the atmosphere you're trying to create. Most venues I work with are very accommodating to someone who wants to do things a little differently. As long as you are sympathetic to rooms and don't intend to mess with any original features then you will be able to create a perfect room.
Light it up: Romance and warmth can instantly be added to a cold, industrious or historical building. Think outside the box of how lighting accessories could transform your chosen venue. String festoon lighting to surround the dance floor or adorn dark corners of there room with large candles and lanterns.
Explore the possibilities that slightly different venues can bring and your mind will be open to many more options. If you have found the most perfect of venues but are struggling to pull the details and your styling ideas together I would love to chat.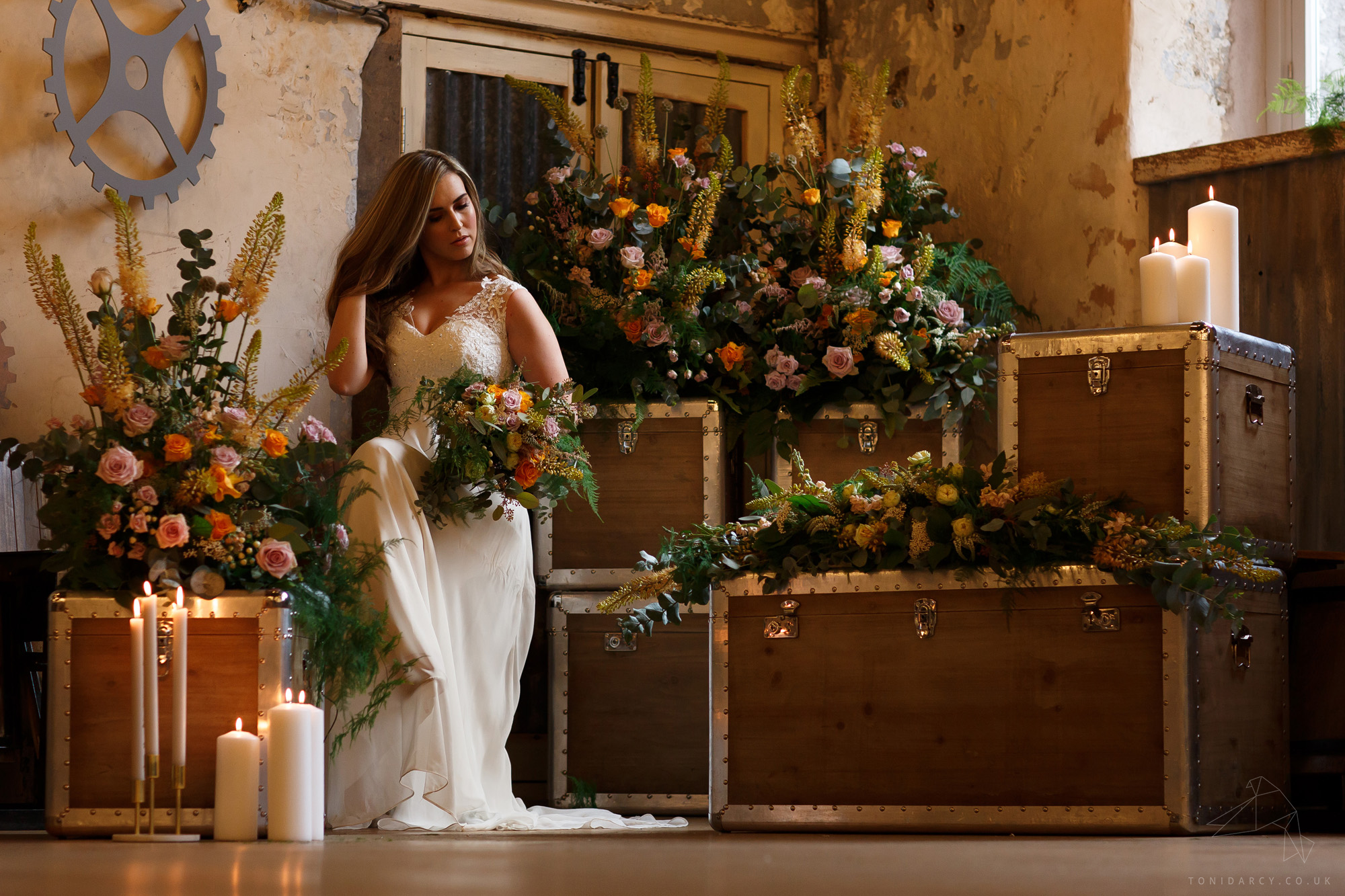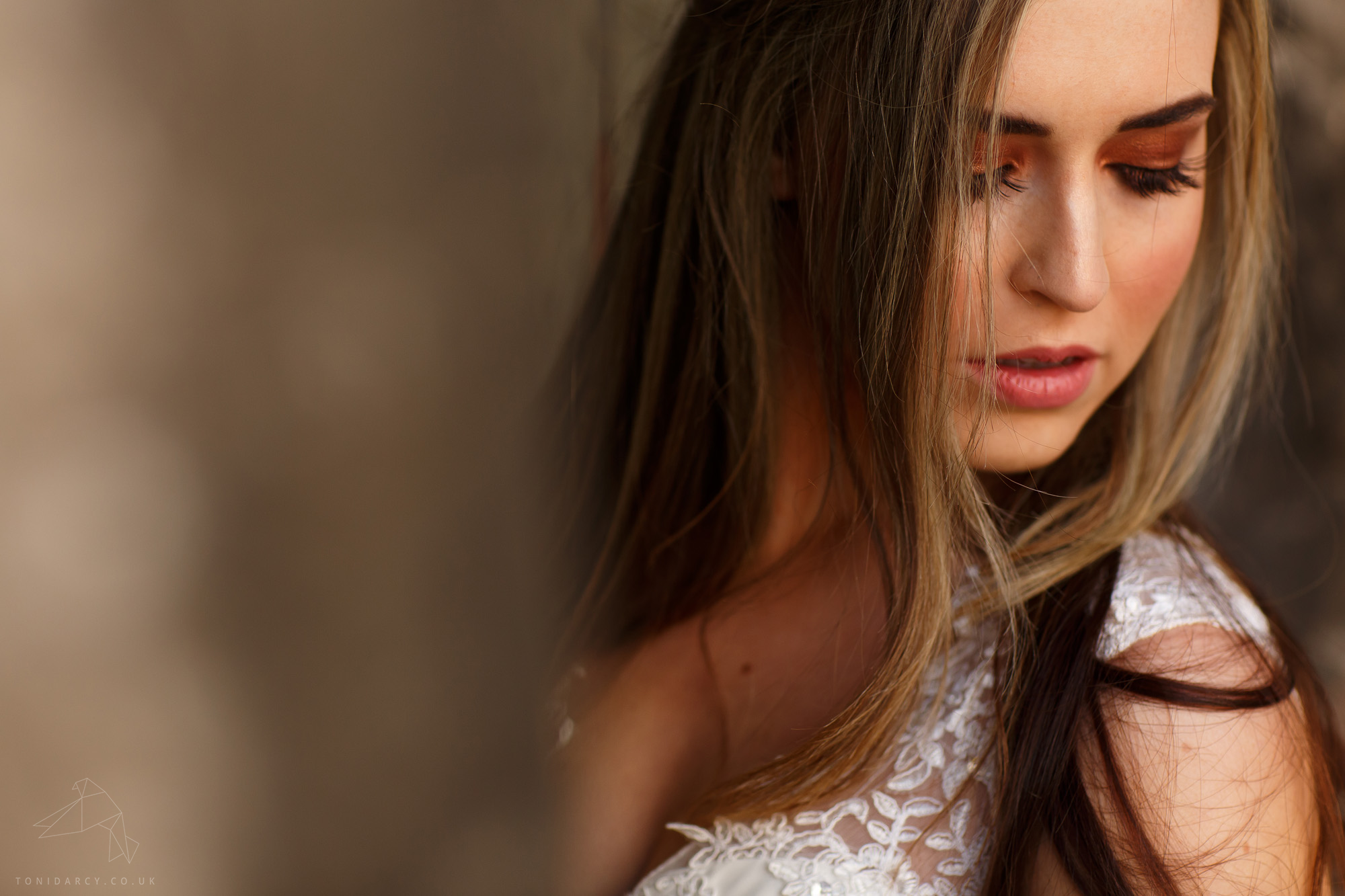 Flowers by Donna Carley at Blend Wedding Styling. All photography by Toni Darcy Photography